"You then, my child, be strengthened by the grace that is in Christ Jesus, and what you have heard from me in the presence of many witnesses entrust to faithful men, who will be able to teach others also."
VLCM is a College Ministry for traditional college students from Texas Tech, Lubbock Christian, South Plains, and Wayland. VLCM also has a class for young adults who have recently graduated from college. We meet on Sunday mornings at 9:15A for College Hour and have Challenge Groups on Tuesday and Wednesday nights so that you can get plugged in! We also have a worship service once a month on Thursday nights at 8P. We have plenty of opportunities to serve and would love to connect with you!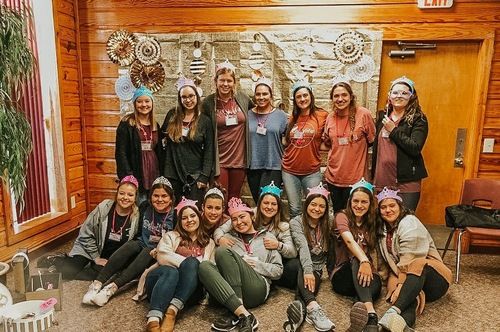 College Hour is a time where we gather for worship each Sunday morning. We then split off into 11 different classes to help us grow in our faith.

Sundays | 9:15A | Connection Center
Exchange is a Bible study geared for college students on Thursday nights once a month. Come check out what God has in store for you this semester.
Feb. 20, Mar. 26, Apr. 23 | 8P | Matador Room in TTU SUB
Disciples Making Disciples
Join one of our 15 student led groups that seek to grow in their faith by teaching the word, being in prayer, and training each other to be disciples who make disciples. Challenge Groups meet on Tuesday and Wednesday nights. Click the link below to get more information!
We'd love to hear from you. Fill out the form below to get started.